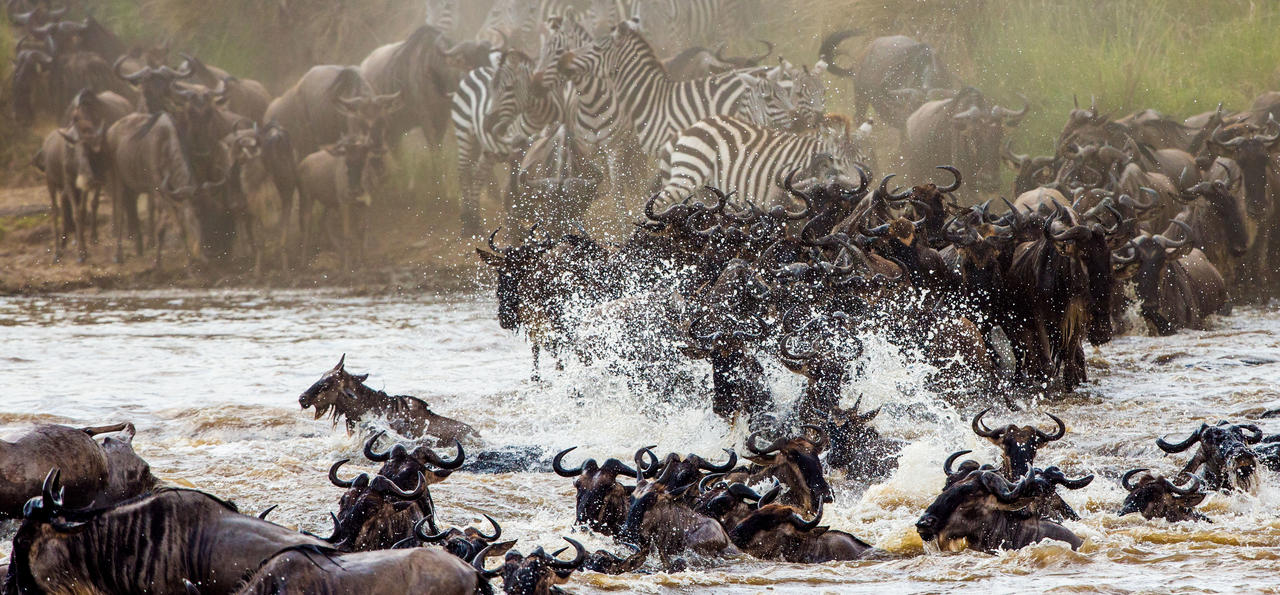 Encounter Photographic Trip in Mara and Serengeti
The Maasai Mara Reserve in Kenya. Here, nature is the ruler. Lions roaring across their pride lands, elephants grazing in the plains, leopards skulking through River banks, cheetahs sprinting through the savannah.
You will stay within the Mara Naboisho Conservancy which is comprised of over 50,000 hectares of unspoilt wilderness.
This is the favourite part of the Greater Mara Region, with an unparalleled concentration of wildlife, varied landscapes, and biodiversity. Here, the cats are king.
You can expect to see lions, cheetah, and leopards, as well as elephants, giraffe, wild dogs, and an incredible array of plains animals.
The Maasai Mara is a large game reserve in Narok County, Kenya, named in honor of the Maasai people who live in the region. The national park covers some 1,510 km2 (583 sq. mi) and is mostly open grassland with seasonal river lets.
Every year millions of wildebeest, zebras and Thomson's gazelles migrate from the Serengeti Plains to the Mara Reserve and vice versa and to you have this full experience you can book a combined Kenya Tanzania Safari and you book with us in advance such that you get our discounted price quote that we offer to the early bird bookers compared to last minute bookings.
The Serengeti is not only Tanzania's oldest, largest and most famous national park, but also a strong contender for the accolade of Africa's finest safari destination.
The Serengeti is renowned for hosting an annual migration comprising at least two million wildebeest, plains zebra and gazelle – the greatest spectacle of its type in Africa but the immense plains are also home to unusually dense populations of lion, leopard, cheetah and other predators, while being possessed of a liberating sense of space best experienced on an early-morning balloon safari.
While on your holiday in Africa and looking at the best destination for wildlife safaris Serengeti safari trip will be a highlight of your visit to Tanzania.
A combination of Mara and Serengeti gives you an ever-lasting memories for your life time. Book now for proper preparations.
Every year, the great beasts of the Serengeti migrate from spot to spot, following the rainfall.
Millions of animals traverse the Serengeti within and without Tanzania's Serengeti National Park seeking food and water, and safety from the many predators that stalk them as they move.